PRIVATE & SEMI-PRIVATE TRAINING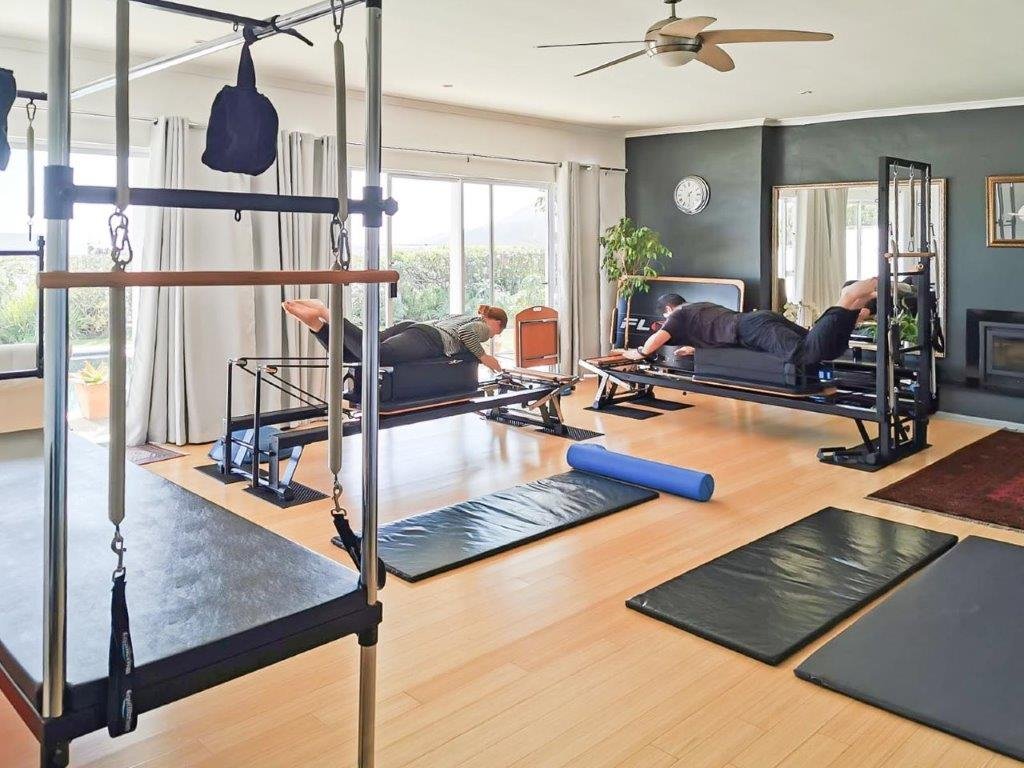 Booking is essential
24 hour cancellation policy applies.
Special conditions for newcomers:
If you are a complete beginner we require a minimum of 4 private or semi-private sessions prior to joining any group classes to cover the basic Pilates principles. Irrespective of when during the month you join the studio for the first time, you can pay the starter pack of minimum 4 private sessions. In this way you will get a chance to see if Pilates is your "cup of tea" and if you would like to commit to monthly payments thereafter.
Private and Semi-private training
Treat yourself to an hour dedicated to only you! Your special time at the studio will be completely private, no other teachers or students will be present in the same room.    
Invest in your body with Pilates master teacher Katya Kinski. Work on unfolding your postural patterns and discover the power you never knew you had. Katya will expertly analyze your posture and determine your unique spinal curvatures. Taking into consideration your flexibility, athletic ability, doctor's advice and your learning style, you will be put through a series of appropriate exercises to explore your strengths and weaknesses . The pace of your workout will be progressively increased to also provide cardiovascular benefits.
You will be taught to use Pilates apparatus and mat work to help you to use your body in a scientifically sound way. Using the gravity of your limbs you will be able to find stability of your pelvic-lumbar region and scapulae. The original principles of Joseph Pilates like centring, breathing, flow, precision, concentration and control will be mixed with the Katya Kinski principles of fun, entertainment and Russian ballet discipline.
Katya's lessons deliver expertise teamed with imagery and kind humour, developing connection between body, mind and spirit.  Even the smallest improvements in your posture will lead to a better quality of physical and emotional wellbeing
Private lessons are essential before joining any group classes or home video /Zoom options. Four to eight private sessions are usually required before a newcomer will be proficient enough to train in a group. Many clients see so much value in the private lessons that they continue attending them as part of their weekly routine, or decide to combine them with the Pilates group training.
Semi-private lessons
They are the most rewarding when arranged between two close family members or life partners.  Willingness to support and encourage each other, competing playfully and experiencing physical challenges together allows you to have a better understanding of your partner's needs and make Pilates a bonding time for the two of you, as well as great exercise. You will be using apparatus and mat work.
Some compromise may be required to accommodate the pace of the workout for partners with very different physical abilities.
2023 Fees
Private 1 Hour Lessons
R700 per lesson
Booked and paid for in advance by 1st of the month
R900 per lesson
Ad hoc pay as you go
Semi-Private 1 Hour Lessons
R950 for 2 people (R475 each)
Booked and paid for in advance by the 1st of the month
R1100 for 2 people (R550 each)
Ad hoc pay as you go
Additional R250 for a 3rd person
GROUP CLASSES 1 HOUR LESSONS
R350
Once-off class
Ad hoc pay as you go
R980
1 class per week
Booked and paid for in advance by the 1st of the month
R1700
2 classes per week
Booked and paid for in advance by the 1st of the month
R2250
3 classes per week
Booked and paid for in advance by the 1st of the month