Home Videos
Library of Video Workouts – "Pilates with a Russian Accent" series
If you live far away or happened to be on holiday, you can still continue your Pilates routine with the fabulous library of fun and well-paced, 45 min Intermediate-Advanced Pilates videos.  
They are proven to be effective for your core fitness, loosening tight muscles and restoring your optimal posture when lots of sitting is a reality.   
All you have to do is to set a time in your diary for your workout with Katya and enjoy the class. 
Most of the videos were filmed with Katya's amazing clients to help you see the corrections in a client/teacher setting.  The idea is to create a real-life environment for your training.
For those of you who have done a Pilates instructor course, the videos are an absolute must for observations and self-practice.
Every month Katya will personally select for you from the ever-growing library:
1 slow stretch video
5 hard-core 45 min videos

 

A bonus link with a 15 min arm toning video.

 
Cost Per Month: R850
T&Cs:
All the videos are set on Youtube as private and the links are valid for one calendar month.  They will expire on the last day of each month. At your request, you will receive a new selection on the 1st day of each month. Should you request the videos later in the month, please give it up to 48 hours before receiving an email with your new links.  You will only be able to watch the videos is you have the links.  All rights are reserved. Your kind confidentiality and honesty in regards to refraining from sharing the links is very much appreciated. 
Live Virtual Training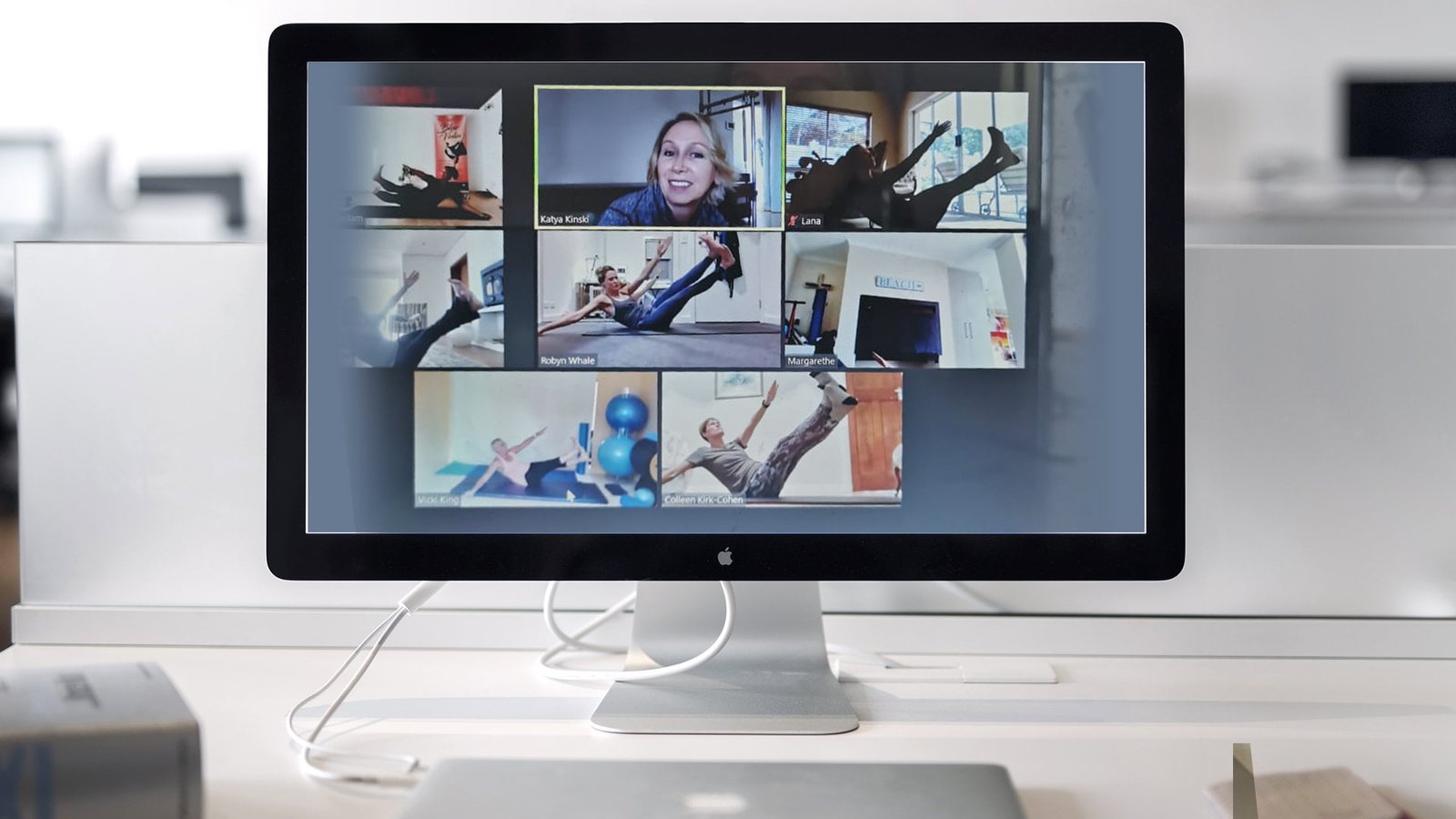 Our Online Zoom Classes are suitable for intermediate to advanced clients. It is recommended to have done some training with an expert Pilates teacher prior to joining any groups. When you join the class, please ensure that you select a gallery view.  It is best to switch on your audio, unless the environment on your side will be noisy (Then please mute).
Please position your mat in such way that you can be seen you from the side, just like on the photo on this page. Seeing and hearing all the participants and giving feedback to your teacher creates an atmosphere of being in a real class. Katya will briefly demonstrate the exercises and will watch your every move, while correcting your technique.
RATES
Zoom group classes
Rate:
Pay-as-you-go
R200
1 class per week
R650 per month